Travel System
When a compatible pram, infant carrier and adaptor are combined, a TRAVEL SYSTEM is born! Travel Systems are the convenient, baby and parent friendly option for families on the go!
Advantages of a Travel System:
Convenience - baby does not need to be removed from the capsule to be transferred from the car to the pram.
Parent facing – even in a forward facing pram, a travel system generally allows a newborn to be parent facing.
Space and time saving – running errands with a sleeping newborn in a capsule means that you can take a smaller vessel than the whole pram, without waking baby to remove them from car.
Hire Information
Baby Barn Discounts hire a range of Infant Carriers to suit many types and brands of pram.
All hires require ID (Drivers License).
Deposit is FULLY REFUNDABLE when item returned ON TIME, COMPLETE and in GOOD REPAIR.
Note: A Prehired / New item may not always be available.
FREE FITTING BY APPOINTMENT MONDAY TO FRIDAY
*ALL PICTURES USED ARE FOR EXAMPLE PURPOSES ONLY. COLOURS AND DESIGNS MAY VARY FROM THOSE PICTURED*
Long Term Hire (6 Months)
Capsule/Infant Carriers
Maxi Cosi
View Details & Price
Maxi Cosi ISOFIX
View Details & Price
Unity Isofix
View Details & Price
Unity Neos
View Details & Price
Steelcraft
View Details & Price
Standard Capsule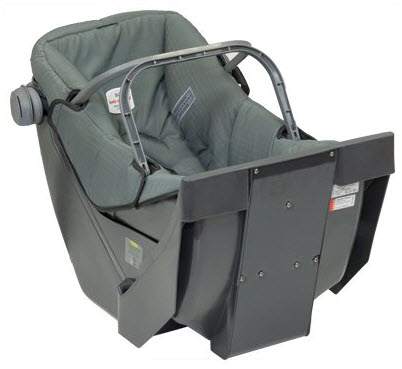 Short Term Hire
Car Seats
Prams & Strollers
Baby Essentials
*ALL PICTURES USED ARE FOR EXAMPLE PURPOSES ONLY. COLOURS AND DESIGNS MAY VARY FROM THOSE PICTURED*