Avent Freeflow Translucent Pacifier 0-6 Months
Details:
Let your little one's skin breathe with the Philips Avent Freeflow pacifier.
The shield has 6 air holes for extra airflow, designed to reduce skin irritation.
Our orthodontic collapsible nipple respects your baby's natural oral development.
Suitable for babies aged newborn to 6 months.
Features:
Extra air holes let your baby's skin breathe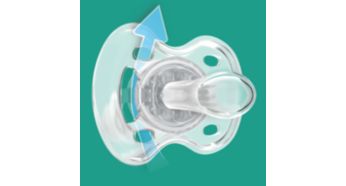 Skin needs to breathe, especially your little one's. Our shield has 6 air holes for extra airflow, designed to reduce skin irritation.
9 out of 10 babies accept our pacifiers*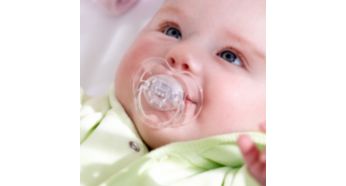 Babies know what they like! We asked moms how their little ones respond to Philips Avent nipples and 9 out of 10 babies accept our pacifiers.*
Designed for natural oral development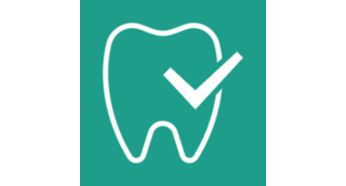 Our collapsible silicone nipple has a symmetrical shape that respects your baby's palate, teeth and gums as they grow.
Made at our award-winning site in the UK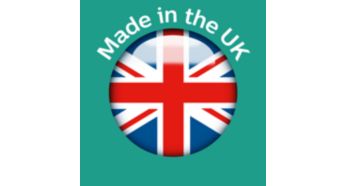 You can be sure that your little one's comfort is in good hands. This pacifier was made at our award-winning site in the UK.*
Security handle for easy removal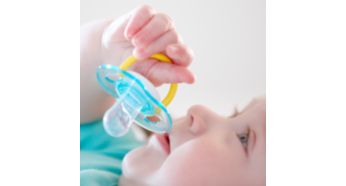 Our security handle lets you easily remove your baby's pacifier at any time. Even little hands can grab it!
Snap-on cap helps keep your baby's pacifier clean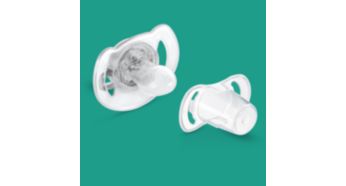 When the pacifier isn't in use, simply snap on the cap before storing to keep the nipple safe and clean.
Easy to sterilize for extra hygiene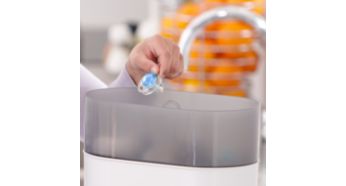 Keeping your little one's pacifiers clean is easy: simply put them in your sterilizer or submerge in boiling water.
Shipping
Shipment will be shipped within the same day of order with couriers provided payment came through before 2pm on working days. We will ship your order to the address indicated on your payment (Paypal) form. No PO Box/ Parcel lockers/ Lock bags address please.
Shipping time is estimated at between 2-5 business days depending on your location within Australia and with whom your order is shipped through. CBD area will take as quick as 1-3 working days to receive. Tracking number for your parcel will be provided upon request only. We currently do not ship items internationally.
If your item does not arrive or is unable to track then please let us know via eBay message instead of leaving negative/neutral feedback or opening a dispute. We will make every effort to fix any problem.
In-Store Pick Up
We have Click & Collect available. Just add item/s to cart, & select pick up in-store in the checkout page. We are located on the Gold Coast, Just a 10-minute drive from Coolangatta Airport. Our Address: 14 Industry Drive, Tweed Heads NSW 2486. Open between 9 - 5 PM Monday - Friday & 9 - 3.30 PM on Saturday. Any further queries, please call us on 07 5524 5407.
We are located at Tweed Heads
Payment
Payment must be received within 7 days after purchasing. We accept payment through Paypal, afterpay, or direct debit at this stage.
If you do not have Paypal account, please register with Paypal (https://www.paypal.com).
In the event that we are unable to fulfill your order (including because a product has become unavailable or we cease selling the product for any reason whatsoever), we will provide a full refund of any payment received.
Credit Card
Please note we may occasionally contact customers for a security check as a fraud prevention measure.
Afterpay
Afterpay & Baby Barn Discounts has a limit of up to $1,000. We are committed to ensuring we support responsible spending.
When determining which orders to approve, afterpay considers a number of different factors. As an example, the longer you have been a customer with Afterpay and the more orders you have successfully repaid, the more likely you will be able to spend more.
Returning items (paid by afterpay)
Return your items as you normally would, and we will contact Afterpay for you. Future payments will get cancelled and you'll be reimbursed for what you've paid so far. Sit tight, as you probably won't see the funds cleared in your account until 48 hours have elapsed since Afterpay was first notified.
Zip Pay
Apply now for a zipPay account and get approved for up to $1000 within just a few minutes.
Use your zipPay account online or in-store wherever you see Zip.
Flexible repayments that suit you. Schedule payments weekly, fortnightly or monthly (ie. when you get paid). Min $40 per month. $6 Account fee applies, this monthly fee is waived if the closing balance is paid by the due date. No balance no fee.
(Zip Pay) How do I sign up?
Just follow the easy sign up steps here
Refund
If you're not happy with the product or received damaged or wrong item, please contact us via email info@babybarndiscounts.com.au or through ebay. We will work alongside to solve the issue.
We are located at Tweed Heads